Kilrush Marina Training Centre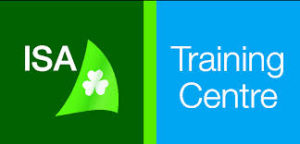 Kilrush Marina are delighted to have become a recognised Irish Sailing Training Centre. We provide powerboat, keelboat and shorebased navigation courses.
We can also provide VHF and First Aid courses. Please contact us for further information.

Powerboat Training at Kilrush Marina
Atlantic Powerboating runs the Irish Sailing powerboat courses at Kilrush Marina. We offer courses from the complete novice to experienced powerboaters in the leisure and commercial sectors.
Courses on offer include:
Irish Sailing Powerboat Scheme
1. Introduction to Powerboating
2. National Powerboat Certificate
3. Safety Boat Certificate
4. Intermediate Powerboat Certificate
5. Advanced Powerboat Certificate
6. Coastal Navigation for Small Boats
– Direct assessments
– ICC endorsements
– Commercial endorsements
– Private tuition on the training centre boats
– Own boat tuition on your own boat at Kilrush Marina
For more information and to book on to courses go to www.atlanticpowerboating.ie or contact Karl on 086 2258188 / info@atlanticpowerboating.ie
POWERBOAT COURSES
Introduction to Powerboating (Level 1)
This course is the ideal one-day introduction to powerboating. Participants will gain experience in a variety of different craft, including our high-speed RIBs. At the end of this course you'll receive the Irish Sailing Introduction to Powerboating Certificate.
This course is suitable for anyone who has never driven a powerboat before. Participants must be aged 16 years or older.
Course duration: 2 days
National Powerboat Certificate
National Powerboat Course is a comprehensive course for beginners and improvers leading to national and international certification. By the end of this two day course the successful participant will be capable of helming without supervision in good conditions and familiar waters.
Course duration: 2 days
Safety Boat Course
The aim of this course is to improve competency of participants in powerboating, focusing in particular on areas such as escorting racing fleets of dinghies, windsurfers and canoes; providing safety and rescue cover for training fleets and assisting in race management duties.
Course duration: 2 days
KEELBOAT COURSES
Irish Sailing Keelboat Levels
Course duration: varies depending on ability and level
SHOREBASED NAVIGATION COURSES
Irish Sailing Coastal Navigation for Small Boats
The Coastal Navigation for Small Boats course is a short theory course that is ideal for power and sail. The course is certified by Irish Sailing and will teach you all the fundamental navigational skills needed to safely operate a boat on longer trips away from base.
Course duration: Approx. 5 evenings
Irish Sailing / Royal Yachting Association (RYA) Yachtmaster Shorebased Course
An advanced course for experienced skippers to upskill or studying towards formal coastal or yachtmaster certification.
Course duration: Approx. 16 evenings