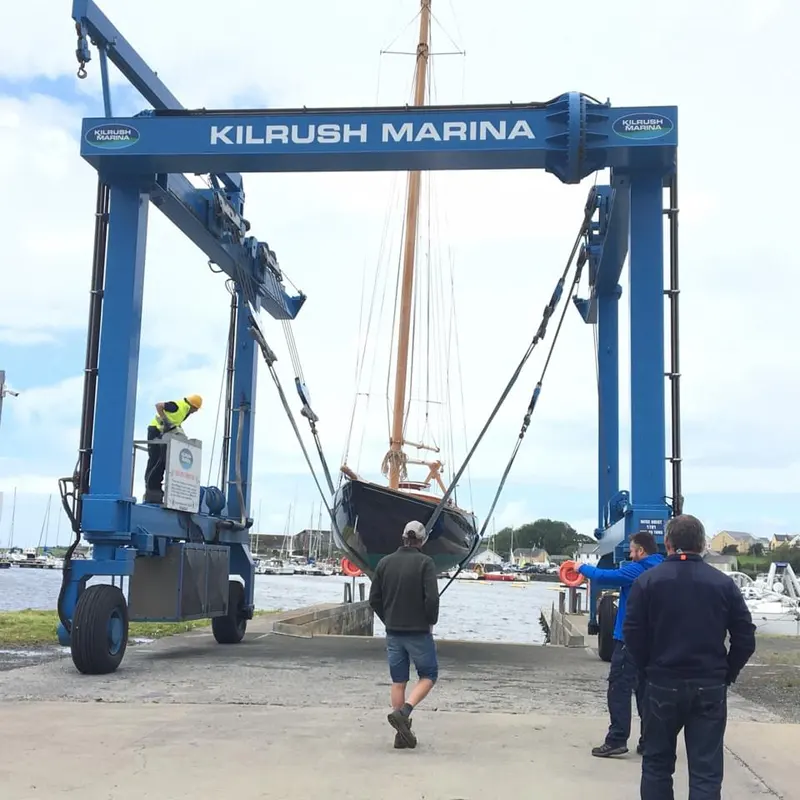 Our boatyard has a slipway and a 45t Travelhoist, a very large concrete outdoor storage area and large sheds for those requiring indoor storage.
Available trades from our skilled Licenced Independent Contractors include:-
Master Shipwright in timber, fiberglass and epoxy repairs
Marine diesel fitter
Marine Electronics and Electrical
Steel fabricator and general fitter
Metered electrical connections are widely available
Excellent security with CCTV and electronic access control
Stephen Morris, Boat builder
Providing a full range of boatbuilding, repairing and maintenance services on Kilrush marinas boatyard site from an 1800 Sq ft well equipped workshop.
I have 35 years experience building, repairing and maintaining craft from an optimist dinghy to a 120 ft barque.
Works currently underway in the autumn include…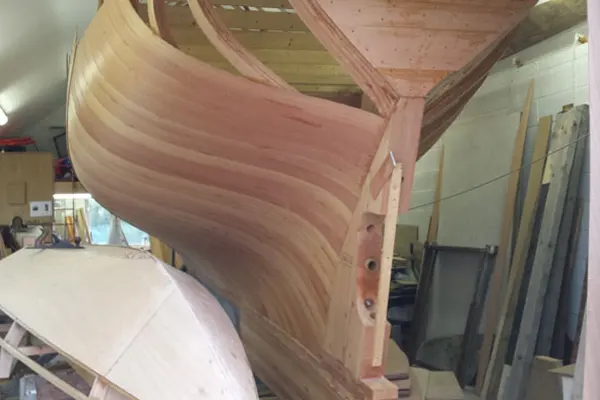 A 9 ton cold moulded Harrison Butler cruising sloop and an 18 ft open water rowing boat in ply/epoxy, both new builds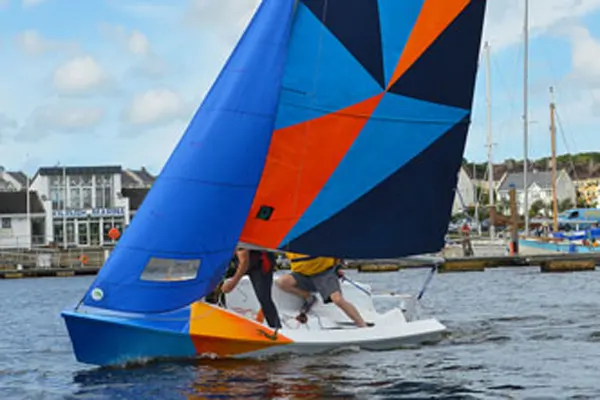 A fleet of 4 one design race yachts as a Limerick City of culture project, regatta to be sailed in Limerick on Sept 20th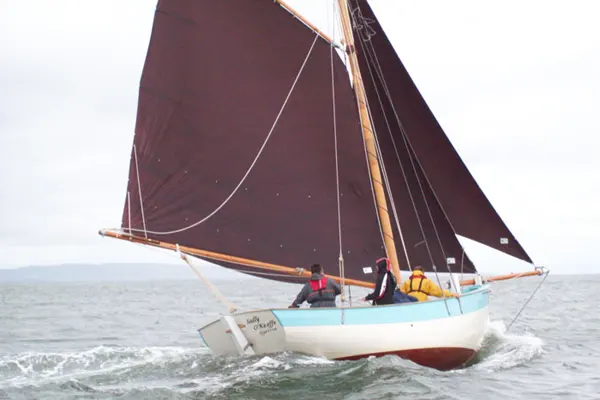 An example of a successful new build launched 3 years ago for Seol Sionna- a locally based group keen to offer people the experience of traditional sailing and learn more about local heritage-the 5 ton gaff cutter Sally o Keeffe, built traditionally from native larch planking on sawn oak frames and bronze and copper fastened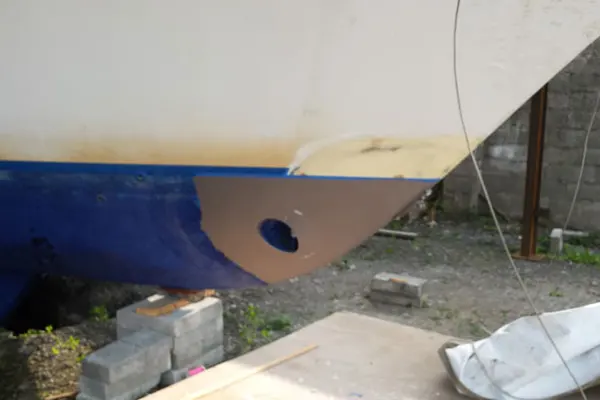 An epoxy/glass fibre collision repair to a 47 grp ketch
Some examples of insurance work completed by me here in Kilrush over the past seven years
Extensive (approx. 20th ft both port and stud bottom) glass repairs to a 50 ft passenger vessel after she was driven ashore from her mooring in a gale. This work involved installing 2 new rudder tubes and rudders and propellers. 3 of her 7 watertight compartments were compromised and all this work was monitored and approved by the Irish Department of marine
Collision repair to foam cored X yacht, area approx 8ft x 4ft, topsides holed right through
Collision repair to Bowman 57 ft ketch involving a total re-spray of topsides after she was t-boned by a trawler in the port chain plate area
All of these insurance jobs were carried out using epoxy resins in a climate controlled environment
I am excited by the change of ownership of Kilrush marina and look forward to hearing your enquiries
087 7990091 / stephenedgarmorris@gmail.com

Ropelocker Ireland
Ropelocker Ireland Ltd. specialise in marine and commercial ropes rigging and anchoring equipment offering a full splicing service on all ropes. They cater for leisure and commercial boats. Ropelocker Ireland also distribute a range of chandlery products.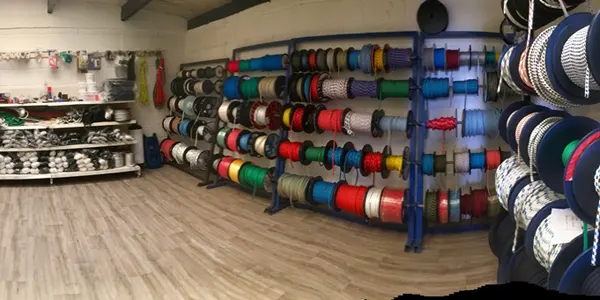 Boat Maintenance, Minor Repairs & Detailing 
Running Rigging & Repair
Sailing and Powerboat Instructor
Commercial Skipper and more…
Contact: Simon McGibney
Email: info@mcgibneymarine.ie
Tel: 0877774946
Aster Yachting, Naval Architecture Services

Aster Yachting Ltd offers Naval Architecture services, Marine Surveys & Specialist repairs. Check out our website https://www.asteryachting.ie
Marine Surveys:
Condition Surveys
Sale or Purchase Surveys
Insurance Surveys
Damage Surveys
Osmosis Surveys
Metal corrosion Surveys
Specialist Repairs:
Engine repairs
Engine overhauls
Hull repairs
Electrical installations
Interior rebuilds
Window replacement
Rig repairs
Technical advice on sails and rigs
Navel Architecture:
Call for more information on 086 6026700 or email on asteryachting@eircom.net
Over 40 years experience in the Marine trade, from Designing, Boat Building to fitting out timber, steel and GPR.

Adrian O'Connell director of Aster Yachting, is a naval architect and has been designing and building boats since the late 70's. Adrian has had vast experience repairing and modifying commercial fishing vessels, going on to design and build fishing vessels up to 45ft in the 1980's. He also built a number of traditional sailing crafts based on the Galway Hooker and the Gleoitoig designs, the most successful of which was St Roc built for Killary Adventure Centre.